Diakonia of The United Church of Canada Statement of Vision
God calls us to diaconal ministry.
The gospel of Jesus invites all to this ministry:
to offer compassion and accompaniment,
to work for liberation and justice,
to act as advocates of creative transformation.
More…
Meet the Community
So tell me again, What is a diaconal minister? How do you even say the word "diaconia"? or is it "diakonia"?
Get Involved
There are many ways to Support the DUCC Community!
Join us!
The gospel of Jesus invites all to this [diaconal] ministry:
to offer compassion and accompaniment.
Donations
Diaconal ministry in the United Church is a source of hope, positive change and transformative creativity.
Our Story
The Story of Diaconal Ministry in Brief
Online Documents
Diaconal Ministry in the United Church Bibliography
In Memorium
They nurtured our spirits and gave us their courage.
Diaconal Education
The educational preparation for United Church Diaconal Ministers is rigorous and thorough. Learn about current programs leading to Commissioning as a Diaconal Minister.
DUCC Organization
DUCC is an association of United Church of Canada Diaconal Ministers and others who identify themselves as being in diaconal ministry.
The primary purpose of DUCC is to create and maintain community and connection among its members. Click the button below for more on our Organization.
Next gathering at Tatamagouche Centre, Oct. 3-7, 2022
Creation . Reflection. Restoration .
Sound scholarship about diaconal ministry from the United Church's diaconal community is a rich resource for diakonia. Check also our marketplace for resources for reflection, education or worship and on topics of interest in the diaconal community.
Scholarly works
Resources for reflection
From our blog
Latest News & Updates
Monday, August 14 – Friday, August 18, 2023Reflections from Four DUCCs Tracy Fairfield Lori Stewart Marcie Gibson Kathy ToivanenGathering Highlights   Documents  
Monday, October 3 – Thursday, October 6, 2022 "And I will pour out my spirit": Resilience and HopeDUCC will meet in person and face to face at the Tatamagouche Centre in Nova Scotia, October 3-6, 2022.  The Atlantic region DUCCs will host the gathering. With a year to...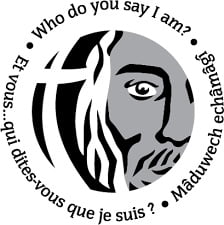 There are several diaconal folks attending the 44th General Council over these next six months. We even have someone who is offering tech support! If you have questions about the different proposals or procedures, you are invited to contact one of the following people...