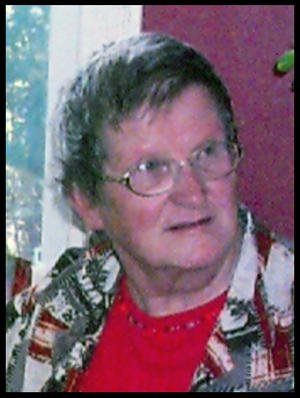 Nellie Spicer was a character: her view was broad and she was curious about everything. She was a doer, and do she did. Raised in a farm family in southern Alberta, she was the oldest of 11 children. It was a church family, and at home and church, Nellie learned about the love of God.
After Normal School, Nellie became a teacher, she married George and they had 3 children. When it became a requirement, she went to University in 1976 and earned a degree. It was then that she learned to drive!
Life was full with family and church. Whatever Nellie did, she did 110% whether it was the figure skating club, swimming, 4H, UCW, youth groups or Sunday school.
In the 1990s, Nellie moved to Nanton and the Alberta government was belt tightening in education. She could only get substitute teaching jobs. She saw an opportunity to invest her energies full time into Church work, and get paid to do it. She entered the "Regional Program" through CCS, completing her diploma as part of the "Combined Group" in 2000.
The same year she earned her Masters degree from St. Stephens with a thesis about Calvin and Hobbes.
After commissioning Nellie served at McCord, in southern Saskatchewan, a four point charge. With her passion for social justice, she was surprised at how conservative that part of the country was. She retired in 2004.
Nellie was artistic: photography, sketching, fabric arts, watercolours. She loved wildflowers and grew large gardens everywhere she was. She conducted guided tours of native flowers at Waterton Lakes Park, a picnic on the edge of a mountain lake was a delight to her. Nellie thought computers were "nonsense". As George put it, "she had time for people, not machines".
Nellie had cancer which spread to her bones. The last months were painful; she welcomed the presence of her family. She regretted all that she was to miss, but trusted that God would abide with her, whatever was next.
This biography was written by Caryn Douglas in 2015.