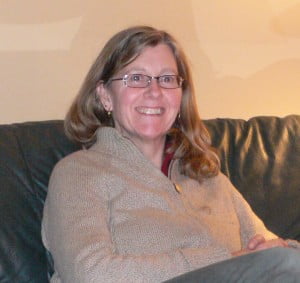 Commissioned 1982, Toronto Conference
Program of Formation
Centre for Christian Studies
What called you to Diaconal Ministry?
I met diaconal ministry students in the final year of their program; they became important role models for me as advocates for social justice and in their commitment to educational ministry. I decided to study part-time at the Centre for Christian Studies and in my time there (I continued on in the program) I became increasingly aware of a call to ministry of education and social justice.
Describe some of your experiences of ministry.
Developing curriculum and educational resources in peace, social justice, Christian Education. Writing and editing for curriculum projects including Whole People of God, Seasons of the Spirit, Bible Quest, and most recently with Faith Practices (The United Church of Christ).
Work in education at CUSO (educational programs related to social and economic justice, human rights, and sustainable development)
Teaching Religious Education and Practice of Ministry at a theological school, and developing lay education programs at the college
Working in community development in a low income urban community
Freelance writing—Developing educational resources for the United Church on peace and social justice issues (including writing books, articles, and study guides)
Congregational ministry (in a team, with a focus on education, social justice, worship and pastoral care).
In my current position I am involved in a "general practice" kind of ministry but with particular emphasis on education and ministry with children, youth, young adults, young families
How I explain Diaconal Ministry to others …
A feminist, justice-centred ministry which enacts a commitment to team ministry and mutual sharing of power. At the heart of diaconal ministry is co-creation with God and others in community toward enabling God's vision of shalom (peace-with-justice). Thus, diaconal ministry is about pastoral care (healing/wholeness for individuals and for creation) about justice (building sustainable peace with justice in local communities and in the world) and about education (learning and growing as we participate in God's shalom here and now and in our midst). We both move toward God's shalom vision and celebrate God-with-us here and now. When people ask me what is the difference between ordained and diaconal ministry I speak of a commitment to team, an emphasis on education and social justice, and about ministry formation and preparation (in community, deeply rooted in a vision of social justice, using an action-reflection model of education that engages the whole learner, focus on the development of self, theology, skills for education and leadership, and spirituality). I do not see myself as "less than" ordained ministers but working with a different set of skills and commitments, and more deeply grounded in feminist/justice-based orientation and education (seeing this as central rather than as an add-on).
What gives you the most satisfaction, reward, sense of fulfilment from the ministry you do?
Working with children and youth. Working in team situations where gifts and power are shared (I am in a wonderful ministry team right now, in a congregation where there is a strong commitment to lay involvement and shared ministry). Designing and facilitating educational processes and events in small groups. Pastoral care/support with individuals and families. Preparing and leading worship that is inclusive, welcoming, and participatory for all ages/styles/needs.
HUNTLY, ALYSON Daring to be United Including Lesbians and Gays in the United Church of Canada, United Church Publishing House, Toronto 1998. (This book is available at the Centre for Christian Studies Library)
HUNTLY, ALYSON In Parable: The Narrative Selves of Adolescent Girls, PhD Thesis, Queen's University, Kingston, Ontario 2009.
25 January 2009
Make a profile!
We welcome profiles of anyone engaged in diaconal ministry.  It is not limited to members of DUCC (although you are encouraged to considering joining!)
Profiles will be edited for clarity.  By submitting a profile and picture you are giving permission for posting to this website.