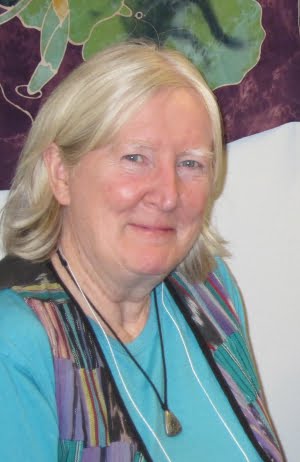 Commissioned 1994, Conference of Manitoba and Northwestern Ontario (Morden, MB)
Program of Formation 
Western Field-Based Diaconal Ministry and Lay Professional Training Program (WFBDM) out of St. Stephen's College, Edmonton
Describe some of your experiences of ministry.
Advocacy and community development in the inner city of Winnipeg – an important piece of that was connecting and working with other ministries: Oak Table, St. Matthews-Maryland Community Ministry, North End, Inner City Volunteer Program
Congregational ministry – Both times as the only minister, and both in small communities.
Field placement – West Broadway Community Ministry (social justice component) and Riverview United Church partnering with Sunday School Superintendent Mary McNairny (congregational – education and pastoral care – component)
Settled into congregational ministry in Fisher River Cree Nation – part of All Native Circle Conference
Co-Director – Teaching and administration – at Dr. Jessie Saulteaux Resource Centre
Congregational ministry at Sioux lookout – More inner city connection with Out of Cold programs
Retired and still connected to the community
How I explain Diaconal Ministry to others …
It is those areas of ministry which focus particularly around supporting people to find their spiritual path and to discover their spiritual gifts – and particularly working more outside or at the edges of the institutional church.
What gives you the most satisfaction, reward, sense of fulfilment from the ministry you do?
Things that I enjoy and find most fulfilling,
Experiential worship, working intergenerationally with others, social justice work (especially healing and reconciliation, homelessness and poverty), exploring ways to connect art and spirituality.
16 January 2011
Make a profile!
We welcome profiles of anyone engaged in diaconal ministry.  It is not limited to members of DUCC (although you are encouraged to considering joining!)
Profiles will be edited for clarity.  By submitting a profile and picture you are giving permission for posting to this website.