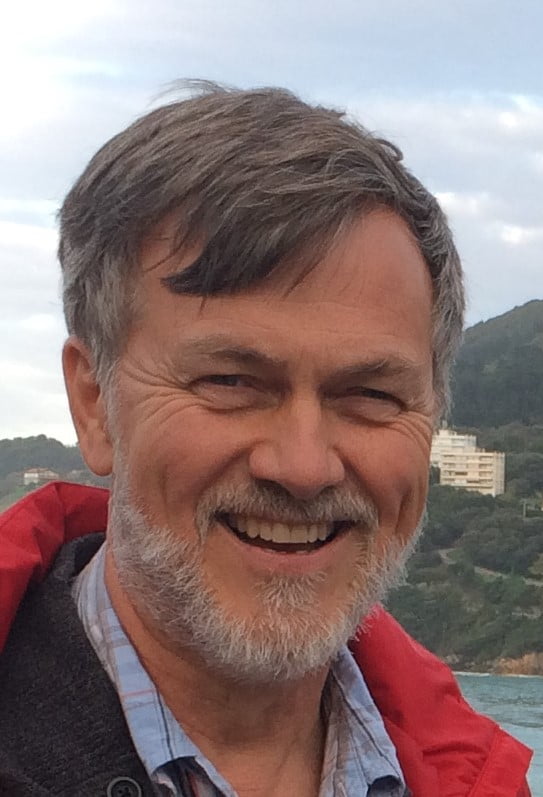 Commissioned 1978, Sackville, New Brunswick (Maritime Conference)
Program of Formation
In 1975 I completed a Bachelor of Arts (Major in Religious Studies) at Mount Saint Vincent University in Halifax, Nova Scotia. At the time I was unaware of diaconal ministry, so I attended the Atlantic School of Theology for one year. During that year I was introduced to diaconal ministry and switched to the Centre for Christian Studies, which I loved. My field placements were with the Task Force on Churches and Corporate Responsibility (TCCR), the Development Education Centre, and Timothy Eaton Memorial Church.
What called you to Diaconal Ministry?
As a teenager I felt I had some leadership skills and a strong commitment to improving how the churches and other international development agencies in the northern hemisphere could support the development and justice issues of the people and churches of the southern hemisphere. 10 Days for World Development (now called Kairos) had begun a few years earlier and the church was promoting international development widely. Following one year of study toward ordained ministry at the Atlantic School of Theology where I felt no support or understanding for educational or social ministry, I followed up on the suggestion that I consider transferring to CCS. It was there that I was exposed to people in the United Church who were aligned with my values and welcomed my contributions. I learned about diaconal ministry through my engagement with the people associated with these issues.
Describe some of your experiences of ministry.
I worked in congregational ministry in Moncton, where I was in a team ministry with specific responsibilities for education, pastoral care, and community outreach. That was a great ministry when working with a colleague who was also committed to teaming and who respected the specific contributions of Diaconal Ministers. After that I worked in the General Council office in what was then the Division of World Outreach. My position included responsibility for the education and action programmes of the United Church which related to the ministries and issues of overseas partners.  Following that, I moved to a position with Maritime Conference in a project called the Economic Animation Project, doing community development around issues and projects related to the socio-economic context of that region. This led to a full-time position in Maritime Conference continuing some community development work, while also supporting groups responding to socio-economic, gender, environmental issues, and Indigenous rights. I also administered the financial support to congregations and outreach ministries that needed support from the Mission and Service Fund. This exposed me to congregational development and how congregations need to be intentional about changing their relationship to the community. I also trained and educated people to be stewardship resource people in their congregations.
During my time with Maritime Conference, I learned a lot about climate change and developed expertise in reducing the environmental footprints of our church buildings. In 2006 I left the employment of the church, but not diaconal ministry. I joined a group of homebuilders to form a workers' co-operative, which builds highly energy-efficient homes. This move to ministering in the community was not always understood by the institutional church, but was embraced by DUCC and others in the world-wide community of Diakonia.  Now, I am officially retired, but continue to engage as a volunteer and through short-term contracts in many of the same issues I have been committed to for fifty years.
How I explain Diaconal Ministry to others …
Diaconal ministry is living a life of love and respect trying to make a better world for people and the environment.  For me, this love is shown in part because of who I am, over which I have not much control, and in part by what decisions I make.  This is diaconal ministry and is open to any person or group of people.
Being a Diaconal Minister assumes some form of leadership in the community of faith and on behalf of the community of faith in the wider community.  This leadership takes various forms. First is to act as one model of diaconal ministry. The second is to educate, enable, support, and accompany others in their living out of their expression of ministry. Third is to consider and engage in individual, collective, and structural actions of love and respect.  Fourth is to be humble about what is the right action, so there is time and opportunity to reflect on who or what has been left out in terms of other people, issues, and perspectives.
What gives you the most satisfaction, reward, sense of fulfilment from the ministry you do?
I am fulfilled when I see an individual or group engage in diaconal ministry to make the world better. I do not need to see or hear my influence on their actions. Knowing there are others affirming love and respect is enough for me.
February 8, 2021
Make a profile!
We welcome profiles of anyone engaged in diaconal ministry.  It is not limited to members of DUCC (although you are encouraged to considering joining!)
Profiles will be edited for clarity.  By submitting a profile and picture you are giving permission for posting to this website.