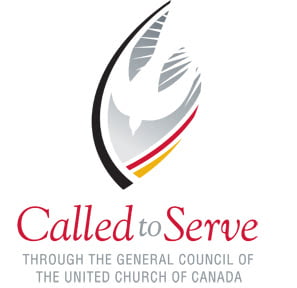 One of the founding purposes of DUCC remains to advocate for recognition and better working conditions within the institutional church.  One way we can do this is to have Diaconal Ministers on GC committees and in GC staff positions informing the church about our ministry and advocating at the points where our voices are critical.  DUCCs serving on these committees often tell of how instrumental they have been for the students, candidates, and Diaconal Ministers being considered.
Recently, the DUCC Coordinating Committee received a request from General Council staff specifically asking DUCC to identify, suggest, or nominate people for the several important roles. Please, consider these positions for yourself, and also look around at Diaconal Ministers in your circles, committees, regions, etc. who you feel would be good diaconal representatives in these roles. Names can be sent directly to GC offices through this email address [email protected], and also send a short note to Eric Tusz-King, DUCC Staff [email protected].
Along with this general request the Coordinating Committee and DUCCs Regional contacts will be asking to suggest/nominate people for these committees.  We recently received a list of DUCCs currently serving on GC committees that helps us be a bit more strategic in the people/regions we approach.  From this information we see that Northern Spirit, Fundy St. Lawrence Eastern Edge, Antler River Watershed, and Horseshoe Falls Regions currently do not have a Diaconal Minister serving on these five GC committees:
Credentialing Committee
Remedial Committee
Response Committee
Standards for Accreditation Committee
Admission Board
If you are from one of these Regions, please, consider nominating yourself or another Diaconal Minister.
Click on the name for these Committees for more information on the work these committees do.
Candidacy Boards provide an essential role in assisting people to discern their call into ministry.
Closing Date: 2022-03-28
We are seeking lay people and ministry personnel who can assess a minister's qualifications for specialized ministries and roles, readmission to ministry, or moving to another ministry stream.
Closing Date: 2022-03-28
We are seeking people with the ability to assess investigative reviews and a commitment to helping ministry personnel improve their pastoral skills.
Closing Date: 2022-03-28
We are seeking lay people and ministry personnel who are familiar with dispute resolution and the various complaint processes of the church.
Closing Date: 2022-03-28
Standards for Accreditation Committee 
This committee of lay people and ministry personnel develops and recommends standards for accreditation that contribute to the effectiveness of ministry personnel in their leadership.
Closing Date: 2022-03-28
We are seeking ministry personnel and lay people who have the gifts to assess and support ministry personnel from other denominations who feel called to serve The United Church of Canada. People with experience in other countries or other denominations and who have fluency in languages in addition to English are particularly encouraged to consider this opportunity.
Closing Date: 2022-03-28
Together in ministry,
Eric Tusz-King
DUCC Staff